Select which experience your party would like to participate in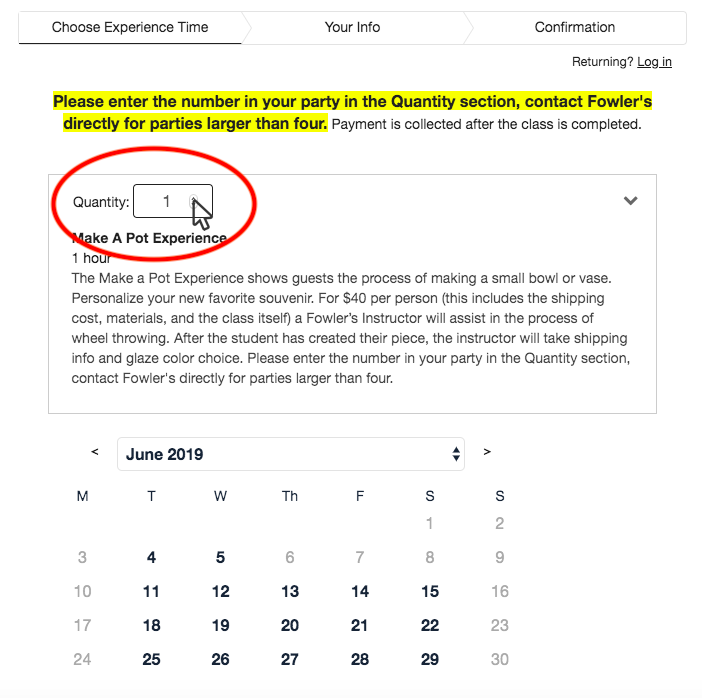 After choosing experience:
Enter number of individuals participating in your party in the QUANTITY section. Please note as your QUANTITY changes so will your available dates and times. If a date or time does not appear it is already booked for your quantity
Once Quantity is entered:
Select a date. Select an available time. If no times appear for your selected date, that date is fully booked for your quantity. Once the desired date and time are selected, click CONTINUE.
EXAMPLE: For ONE person on June 5th there is only one spot open at 12:00pm
Once date and time are selected:
Double check your experience, date, time, and quantity (individuals participating) in the top left. Your quantity will be after your date and time.
To finish your reservation enter a name, phone number and email for your party.
Enter shipping address/s in the Student Information section then select Complete Appointment.